Tenerife Highlights: Tenerife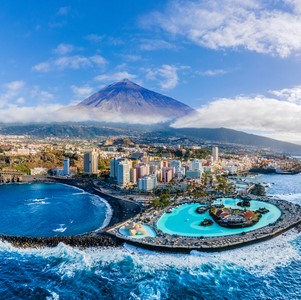 Tenerife Highlights
High above Tenerife stands the towering Mount Teide, a skyline fixture across all the Canary Islands whose spectacular summit views draws travelers far and wide. Witness the incredible natural panoramas of the gorgeous land on this 4-night experience that spans the entire island, from the Teide National Park to Garachico, the former main trading port of the island and neighboring Icod de los Vinos. Experience the charming culture of the island and learn of its proud heritage, with an incredible history that includes volcanic eruptions, rebuilt cities, and UNESCO World Heritage Sites.
Includes:
4 Nights Tenerife
Private Teide National Park Tour
Private Garachico and Icod de los Vinos Tour
Private Arrival and Departure Transfers
Daily Breakfast
About Avanti Destinations
MISSION STATEMENT
Avanti Destinations connects the components for customized international travel utilizing our technology and educated staff. We deliver a unique vacation experience solely through acting as the travel agents' travel agent!
WHO WE ARE
Avanti Destinations, formed in 1981, is a customized international tour operator, and a long time member of USTOA and ASTA. We are headquartered in Portland, OR and privately owned.
WHAT WE DO
We offe
...